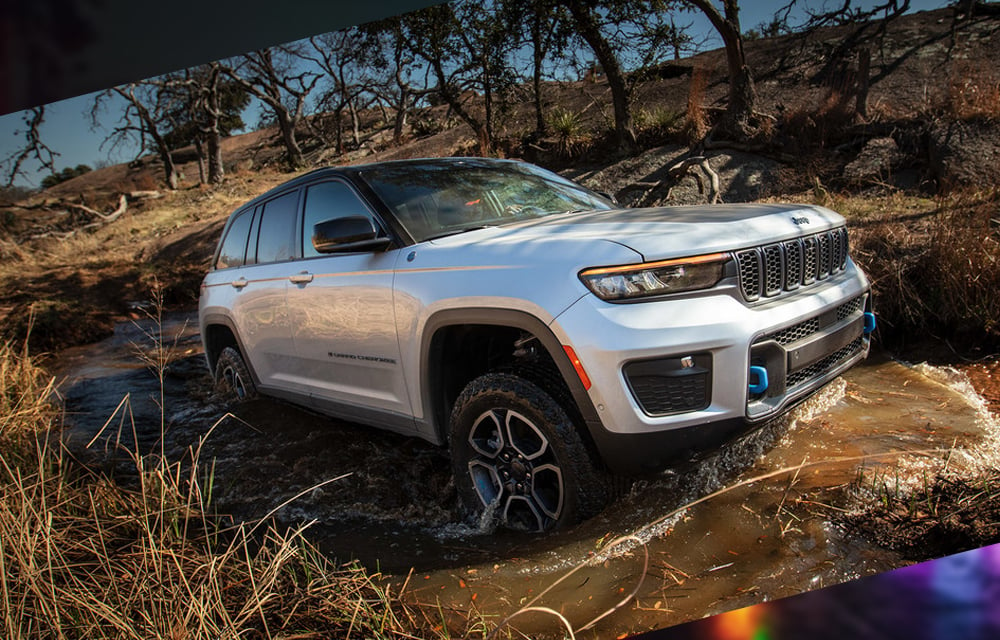 2023 Grand Cherokee 4xe
Jeep Grand Cherokee is a legendary mid-size SUV. The 5-door SUV quickly became popular when Jeep started manufacturing the vehicle in 1992. Grand Cherokee has been bringing innovations right from the start, having introduced the unibody chassis while most cars of the same type were still manufactured with body-on-frame construction. We'll discuss the 2023 Grand Cherokee 4xe in this article.
Trims and Prices

The new Jeep Grand Cherokee has a battery-saving driving mode - eSave. When choosing this driving mode, the vehicle drives using gas, saving the electricity in the battery pack. The Grand Cherokee 4xe will have five trims: The standard 4xe, Trailhawk, Overland, Summit, and Summit Reserve. Let's see their specs, prices, and detailed information.
4xe

Starting at $75,185, the Jeep Grand Cherokee 4xe is equipped with the Grand Cherokee standard equipment. 2.0L Turbocharged Hybrid Engine provides 375 Horsepower and 470 pound-feet of Torque. The vehicle offers an active Four-Wheel-Drive (FWD) system and a 26 cm front-passenger display. The Uconnect feature and a premium 9-speaker audio system are also available.
Trailhawk

The Jeep Grand Cherokee 4xe Trailhawk has several enhancements to the 4xe, including the air suspension system and the Rear Electronic Limited-Slip Differential Four-Wheel-Drive (FWD) system. Starting at $75,595, the Trailhawk 4xe is also equipped with a Front Disconnecting Stabilizer Bar.
Overland

Overland has significant enhancements to the previous model. The vehicle has a hands-free power liftgate and a McIntosh 19-speaker, 950-Watt audio system. Overland also offers heated front and second-row leather-trimmed seating to provide a comfortable driving experience. In addition, Overland has a panoramic sunroof. The starting price for an Overland model is $81,590.
Summit

The Jeep Grand Cherokee 4xe Summit has a 16-way power driver and front-passenger seats with front seatback massage. The steering wheel is wood and leather-wrapped. Summit boasts special features, such as an intersection-collision assist system, drowsy-driver detection, and an active driving assist. The vehicle has 20-inch fully-painted aluminum wheels. You can get the 2023 Grand Cherokee 4xe Summit for a starting price of $87,090.
Summit Reserve

The Jeep Grand Cherokee 4xe Summit Reserve offers unique features. The vehicle has 21-inch polished aluminum wheels and ventilated second-row seats. The seats are Palermo leather, and the vehicle has a deluxe headliner. The summit reserve starts at $89,290.
Summary

The new Jeep Grand Cherokee 4xe is one of the best mid-sized SUVs. With the battery-saving driving mode and 375 horsepower, the new Grand Cherokee is one of the most convenient vehicles in 2023.
2023 Reserve Your Jeep Grand Cherokee 4xe Today